Benefits of working with Independent Insurance Broker - Nicole Daman Insurance Services, LLC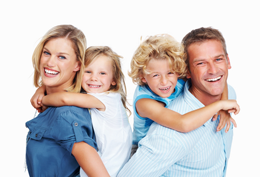 Did you know health insurance prices are fixed by law?
You will not get a better price if you directly call the insurance carrier or use an independent insurance agent for the same product.
Nicole Daman researches and provides cost-effective, customized solutions.
Her clients are integral to the decision-making process, and will receive unbiased and professional advice, as well as personalized service from start to finish!

---
COMPLIMENTARY APPLYING FOR MEDICARE GUIDE
Receive your FREE copy of "Applying for Medicare" Click here to apply.
---
Are you turning 65 soon?

If you are turning 65 in the months ahead, NOW is the time to plan and look at your many options!

You can enroll in Medicare even if you do not plan on retiring.

Contact Nicole for more information.
Complimentary Review of Your Current Policy

Why should an insurance policy be reviewed?
When to update your life insurance?
Should I change my old policy for a new one?
We do not offer every plan available in your area. Currently we represent 10 carriers which offer 93 products in your area. Please contact Medicare.gov, or your local State Health Insurance Program (SHIP) to get information on all of your options.