about us
---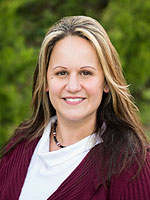 Since 2003, Nicole Daman has specialized in Quality Health, Life & Senior Products.
Nicole Daman Insurance Services, LLC is an independently-owned Insurance Agency licensed in California with access to all major carriers.
She offers dental and health insurance products to meet all needs for adults, children, seniors, families, and small businesses.
Nicole's personalized service and consultative style defines the way she benefits her clients...
She researches and provides cost-effective, customized solutions. Her clients are integral to the decision-making process; they receive unbiased and professional advice, as well as personalized service!
Nicole will design a cost-effective, flexible, customized solution to meet your budget and coverage needs: Cost-saving doctor(s), hospital PPO plans, deductibles, co-insurance and extra options
I will provide assistance with the following at NO CHARGE TO YOU!
Oversee the application and approval process
Answer any questions that may come up during the term of your policy
Facilitate a comprehensive search and review of leading insurance companies and plans for your situation
Contact Nicole today!
We do not offer every plan available in your area. Any information we provide is limited to those plans we do offer in your area. Please contact Medicare.gov or 1-800-MEDICARE to get information on all of your options.