testimonials
---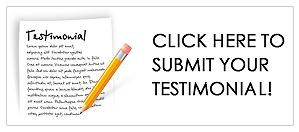 ---
"Nicole has been enormously helpful to us as we transitioned from employee health care to Medicare. To say that there was much we didn't know is an understatement. Nicole gave us all the information we needed and led us with great care and professionalism to the right solution for us. Her knowledge is amazing and a tremendous asset to anyone facing these important decisions for the first time - or any time, for that matter. We are grateful for her guidance and wise counsel."
- Nancy M.
"We first met Nicole three years ago when we were looking for health care insurance. Nicole was a pleasure to work with. She made the process easy with her knowledge of all the programs. She was polite and showed she really cared about our best interest. Since then Nicole has always been there to answer any questions and to make sure what we have is current for our needs today. We will recommend Nicole to all our family and friends."
- Larry Scicluna
"I FINALLY found an insurance agent who is extremely knowledgeable, efficient, prompt and to top it off has a positive & friendly attitude! Talking with Nicole came easily as she made me feel like a friend. I look forward to a long relationship with Nicole Daman Insurance, Thank you Nicole!"
- Tina Fe- San Mateo, CA
"We would like to express our appreciation to Nicole Daman. She is a professional person of the highest caliber. Nicole possess's the outstanding gifts of a caring and respectful person whose goal is to meet the needs of persons facing the challenges of finding adequate health care insurance and the continuous changes they present. We need more people like her who not only are knowledgeable and caring, but are extremely responsible for the people they serve."
- Ray S. Santa Clara, CA
"Nicole helped me with all the confusing paperwork involved with the opening of a Medicare account. She came to my home and explained everything in a way that I could understand perfectly. She is now advising me of the ins and outs of the 'doughnut' hole. I can recommend her as a sincere, helpful and caring person who is easy to talk to and there for you when you need her assistance. I am so happy she was referred to me."
- A. Ryan-Atkinson, Santa Cruz, CA
"Just wanted to say thank you for taking care of the extra expenses on my health account. I was credited for both today. You are a breath of fresh air. God Bless!"
- Jae Cecilio
"Nicole helped us to choose a plan. During this transition, she helped us to continue using the same hospital bed and the same portable oxygen tank. We have confidence in this new health insurance plan."
- Jean, San Jose, CA
"Thank you Nicole for being such a great, kind and patient agent. I appreciate your hard work and follow up."
- Josie, Sunnyvale, CA
"Nicole Daman is the most knowledgeable insurance agent I have had the pleasure of working with. Nicole is very pleasant and answers all of your questions. If I leave a message she always calls me right back or the next day. Secure Horizons United Healthcare is very fortunate to have Nicole representing them.She is pleasant to work with and I recommend her myself. This is not a solicited character referral. Sincerely, "
- JoAnn Fonda, Mtn. View, CA
"Every year at this time we get bombarded with mail and emails telling us to change to another insurance carrier. Every year we do the same thing, ask Nicole. She is smarter than we are about all the plans, their costs, and benefits. Having her as our insurance agent takes the stress out of which plan to choose. Glad we know her and she is our agent."
- Chuck
"I have been a long time customer of Nicole's. My first policy took effect in 2006. I am retired, and knowing I am well insured for whatever may happen in my life gives me piece of mind. Nicole has the knowledge for medicare, a supplemental, prescription, and even life insurance. I have all three from her. Nicole has me covered perfectly. Congratulations to you for achieving top 100 agents in the state. Its no surprise to me. I highly recommend her, no doubt."
- Estelle, CA
"Nicole you are a breath of fresh air to the insurance world! Thank you, Thank you, Thank you. A customer for life."
- Laura Peterson, Danville, CA
"Nicole is awesome! She was very professional and courteous. She thoroughly explained how Medicare works and how I was to benefit the most from the plan choices that I selected. I had no idea about part D, the drug plan that is necessary to purchase with the supplement plan."
- Richard Stevenson, Salinas, CA
"Thank you Nicole for helping me with my Part D plan. I didn't know what I was going to do since my current plan was going away! You made it so easy for me and I'm glad I didn't have to fill out the forms. I will refer you to my friends at my condo and also at church."
- Allyson Brodeck, San Mateo, CA
"I was so happy to meet you at the Marie Callendars meeting you conducted. I never knew what my choices were for Medicare. Thank you Nicole for coming to our home and explaining my options and especially for helping me with my mother's health insurance program. The HMO did not have our doctors, so your research found the supplement to be the answer we were looking for but didn't know it! You showed us why. Thank you Nicole, you truly look out for your customer's best interests."
- Millie & Andrea Rawlings
"Thank you so much for a most professional, courteous, informative, and efficient meeting concerning the Medicare plan. I am glad I attended your seminar at Marie Callendars. I am sure I will be speaking with you again in the near future. I will definitely hand your cards out to friends. I am glad I signed up with you and you are my personal agent. I am very confident and happy now. Thank you Miss Nicole."
- Irma Boltron, San Jose, CA
"I'm not much for words but wanted to say thanks for all your help. Saving us $100 a month on our Medicare supplements means more to us than you might realize. Thank you Nicole for coming to our home & making it easy."
- Sandra & Thomas Ko
"I've dealt with insurance agents all my life and none have provided the personal and proactive service you have. The calls, emails and Medicare letters each year with pricing updates and recommendations if necessary have been service above and beyond what you have to do."
- Denise LaRosa, Santa Clara, CA
"It was such a pleasure to work with a professional, and more importantly a local health insurance agent who I can call anytime! Nicole knows the different companies here where I live. I'm not talking to someone in Alabama, or in a different time zone…when I live in San Jose……I think the big agencies have just become too big. Thanks for making me feel special & taken care of."
- Kara Kong, San Jose, CA
"The bottom line is, Insurance is a game & trying to save and not killing yourself with inefficient coverage is a scary balance, and Nicole has saved me and my entire company hundreds of dollars off on our insurance costs. Combine that with top rate service, I wont hesitate to refer my business contacts to her."
- Doug White, The Tile Man, San Leandro, CA
"As a newbie to the Medicare world, I was more than overwhelmed with advertisements for different insurance companies and the coverage they provided. I dreaded getting the mail. I honestly didn't understand most of the information and how one company compared to all the others. After meeting with a few agents, I can clearly tell you Nicole Daman is at the top of her game & is the agent I chose to work with. I felt extremely confident that I understood, finally, what I needed to because of her style, approach & downright homey nature. I have recommended Nicole Daman to a number of people already, and will continue to do so in the future. Thank you for making a difficult, confusing decision, understandable."
- T. Hollenbeck, Los Altos Hills, CA
"Thanks so much Nicole, without your assistance and the contacts you have, I would never have been able to get any of my claims corrected. I do appreciate your expertise and the money in my pocket!"
Sincerely,
- Rhonda Wilson, San Jose, CA
"Nicole has bent over backwards for me! Her intervention with my insurance claims, were saving grace, no need to pay the $990 ambulance bill! I would not have been able to resolve my claims without your expertise. Everything seems to have fallen into place and makes sense to. Thanks again for all your help."
- Kristy Robles, Campbell, CA
"Nicole Daman helped us maintain health insurance coverage as I was transitioning between employers. She showed me a great short term option, which I had not seen on the internet, and the time it would have taken me to get approved with regular insurance for me would have been 4-6 weeks. She is super patient, calm, and explains insurance lingo in real words. Nicole helped take the stress and worry out a potentially anxious time. Thank you Nicole."
- Alexander Sousa, Palo Alto, CA
"Nicole Daman, owner of Nicole Daman Insurance Services, LLC has provided my husband and I excellent service as a health insurance broker. I am confident in her work and I would recommend her service hands down."
- Tonya Robertsen, A True Dream, LLC
"Nicole - just wanted to take a quick second to thank you for taking care of my family and all others that I send your direction. You truly do go the extra mile and it is very appreciated!!"
- Tina Farbston
"Thank you Nicole for the outstanding customer service you provided.You made the transition easy and stress free for us. I'm impressed with your dedication and professionalism in serving my needs and that I can always count on you to look out for OUR best interest."
- Robert McClenna
"It's rare to find service like this anymore. If you're looking for an honest, trustworthy and responsive insurance agent, look no further! Nicole Daman Insurance Services, LLC is awesome!"
- Dean Miller, Salinas, CA
"I don't normally write these things, however I really appreciate all of your efforts Nicole, Thanks so much for helping us make sense of all this and making sure I was able to get the best rate for my Medicare Supplement plan. You saved me so much, and the coverage is perfect for us."
- Rhonni C., Newark, CA
"I talked to some of my friends about the Medicare plan we went over, and found out they're all paying too much for their Medicare supplements.They will be calling you to switch next week. Thank you for all the work, research & time you spent with me. Your personal service is stellar."
- Terry Brookdale, San Jose CA
"Teresa and I appreciate you keeping us informed of changes with your annual Medicare changes letter and always ensuring we're taken care of. The birthday cards are really appreciated, too. Thank you for being so good to us."
- Meredith Martinez, Palo Alto, CA
"I wish more companies I dealt with operated like Nicole Daman Insurance Services, LLC! A call back! A smile on the other end of the phone! The eagerness to help! Keep up the good work. I keep referring friends and family to you with out hesitation. All the best in the years ahead."
- Gayle Reed
"It's always nice talking with you. I know I've told you before but I really appreciate your help in guiding me through all this. Thanks Nicole, I'm a customer for life."
- Ann Hayes, Redondo Beach, CA
"Finding a good/affordable insurance was a big challenge for me and Nicole guided me through this perfectly. She is very knowledgeable and educated me well about all pros/cons, tricky parts etc., so by the time I've chosen an insurance - I had a very good understanding of what I am signing up for. Nicole is very friendly and really cares about your particular situation and strives to get a deal that will work specifically for you. I am definitely going to use Nicole's expertise in the future!!!!"
- Alexandra Stepanova, Billing & Office Management at Datanyze; Corporate Trainer at Xercise Lab
"Nicole thoroughly analyzed various health insurance plans for us and made an astute recommendation. Then,she set up our medicare to start in 6 months and then followed up with us to ensure all went well. She is the kind of professional I want to work with...competent and caring."
- Carole Rose SRES, Seniors Real Estate Specialist
"Nicole is honest, professional and passionate about her industry and providing you and your family with the best plan available. My husband and I endorse her 100%."
- Cindy Arvayo, Business Owner at Beautiful By Design Spa
"Nicole is a very knowledgeable and responsible Insurance Agent. She really knows how to get things done! I count on Nicole for all my insurance needs. She comes highly recommended."
- Jeanette Smith, Clinical Operations and Regulatory
"Nicole has helped me twice to establish affordable, quality health insurance as a self-employed individual. She really knows the territory exceptionally well and listens to your requests! She is also a great help with questions/concerns once the plan is underway. Two thumbs way up!"
- Kim Silsby, California Licensed Acupuncturist/Herbalist
"I'm self-employed. Nicole found a health insurance policy for me that provided better coverage at significantly lower cost. With the recent huge jump in premiums, she went to work on my behalf once again to find me the best option for my needs and budget. Nicole has saved me countless hours and provided expert advice that I can trust."
- Nancy Heifferon, Strategic customer program manager
"Nicole is a self directed and creative sales and marketing executive that has the skills to manage her business to continuing levels of success. I can speak to her integrity and ethic of service that is outstanding."
- Kathy Grant, Responsible for Operations: www.blazingmountain.org
"Nicole and I met at a ABWA meeting. She was the President. I was so impressed with how she conducted herself in running the ABWA meetings, I had to get to know her better. From there we became instant friends. I trust Nicole with every aspect of my health insurance matters. I feel that she understands my needs and continually recommends what would be the best plan. In addition, I recommend Nicole to all my of KB Fitness instructor/trainers for their health insurance needs. Until Nicole closes her doors, I will continue to do business with her. Thanks Nicole for your friendship and your caring!!"
- Kathy Jo Burgett, CEO/Founder KB Fitness Exercise Studio
"When I posted a request for help on one of my networking groups, Nicole was the only one of many who actually called to follow up and find out how she can be of service. Nicole is incredibly fast, thorough, and helpful. Navigating the world of insurance as a small business owner, is a very (very) difficult task. I'm lucky that Nicole helped me ... at the end of the day, the process was a breeze! Thank you Nicole!"
- Natalia Gabrea, Transformation agent for kids and their families.
"Nicole provides excellent services, but even more so, goes the extra mile to make sure my clients are well cared for and receive the best insurance possible. Her products are unique and invaluable to small companies and individuals who need health insurance. I don't send my clients anywhere else!"
- Jenny Dunham, Career Coach at Lee Hecht Harrison
"Nicole helped me find the health insurance that was a good fit for my situation. She was very helpful in following up with the insurance company to make sure they had all the information they needed and that the transaction was completed on a timely basis. I would recommend her, especially for self-employed people looking for good value in health insurance."
- Kristin Thornquist, Finance & Accounting Consultant
"Nicole gave great advice. She was extremely helpful in providing a plan that worked great for my budget and family. She was detailed oriented and had great follow through. I highly recommend her."
- Scott Tavares, Stationary Engineer at Kaiser Permanente
"I have known and worked with Nicole for a number of years now and am very pleased with the services she provides, not to mention ... I just plain like working with her. She is not only easy and pleasant to work with, she is knowledgeable and pleasant to be around. I would recommend her (and have) anytime !!"
- Donna E. Fisher, Owner, Women's Connection Magazine
"Great service Nicole, very friendly & knowledgeable in the Medicare arena. Excellent job, we need service like this every place."
- Anil Patel, San Carlos, CA
"Very courteous, very professional. I would recommend anyone to Nicole. You can tell by the professionalism that she exudes she takes her job very seriously. The research you brought to our meeting of the carriers you had done was amazing. To get the right plan based on my medication was an enormous undertaking. You made sure my coverage was exactly what I needed to have for my medical conditions. Thank you for caring about my needs so much and going above and beyond to uncover exactly what was needed, I couldn't do it myself. You also saved me money, which was not expected but appreciated!"
- Anita Parrillo, Salinas, CA
"Wow...you deliver Nicole! Your follow through set my mind at ease, knowing if you said it, it would get done…..Great customer service, follow-through and results! Referring you with confidence is the way to repay you."
- Kathy Templeton, Campbell, CA
"Using Nicole Daman Insurance Services, LLC was by far the easiest experience I've had related to insurance in a very long time. Great service Nicole!"
- Denise Cannon, San Jose, CA
"An outstanding Agency! Great service from the initial call to completion.. It made my transition from switching from my employer insurance to Blue Cross a smooth and easy one. I highly recommend Nicole to all my family and friends for health and life insurance needs."
- Annie Chan, San Jose, CA
"Thanks so much Nicole, you are awesome. The most pleasing aspect was the constant communication from you and on the processing to the final approval."
- Stephen Ingram, Redwood City, CA
"Thanks Nicole for a really work you did for us- the entire process, from start to finish, was handled in a very professional manner. Nicole is not at all pushy and overbearing, simply the facts & needs and freedom to choose is what she provides."
- Roger Morton, Hayward, CA
"I was very impressed by Nicole on our conference call with my wife for insurance plans. We live in Southern California and were referred to her even though she is in San Jose. It was much easier than we had anticipated and actually enjoyed our call & interaction! Excellent service, knowledge and follow through."
- Bryan & Marty Krons, Long Beach, CA
"Far above the service I expected, thanks Nicole" I am so glad I called you from the Covered California's website. We will be calling you for life insurance next for the two of us. Thanks for holding my hand through every step and always kept me informed, it was a nightmare for you, but you did it!"
- Megan Fella, San Jose, CA
"Nicole you are phenomenal. Anytime I had a question, if you missed my call, you would call right back. You consistently contacted us and provided us with information before we even had a chance to ask."
- Natalia & Bradley Jacobs, Palo Alto, CA
"You are the most professional person I have had the pleasure to deal with in a very long time. I could not understand what the plans meant, but your way of explaining the plan made sense. I will strongly recommend you to others in need."
- Victor Lucero, San Jose, CA
"Thanks so much Nicole! How did you learn all that stuff? You are so knowledgeable, their was not ONE question you could not answer!!! I have been on Medicare for over 10 years, I learned more in our meeting then in the last 10 years- You are an absolute star. Thank you."
- Paulette Simmons, Mountain View, CA
"This is the fourth policy from Nicole Daman. I have had Blue Cross, Blue Shield and now United Healthcare for Medicare. Working with you is so easy and convenient that I enjoy the process. Can I buy anything else? hahaha"
- Tim Douglas, Sunnyvale, CA
"Thanks Nicole, you were really thorough and helpful in giving me the information I needed about the different insurance policies. I appreciate your patience and friendly nature. You did not "dump" information on me to read and get back to you, as that was what I was looking for. You convinced me that a meeting was better, and you were sure right. Medicare is a maze. The way you walked me through made sense and enrolled me in the right plan. Oh yes, and thanks for filling out the forms!"
- Daniel Johnson, Santa Clara, CA
"Nicole is extremely bright & came well organized to our meeting. Knowing Nicole is a broker that works with all the major companies, I was not going to miss something that was available to me. Thank you many times over."
- Carlton Wakes, Los Altos, CA
We do not offer every plan available in your area. Any information we provide is limited to those plans we do offer in your area. Please contact Medicare.gov or 1-800-MEDICARE to get information on all of your options.